Bag yourself a second date with one tiny gesture
You know the feeling.
After swiping right 👍 and plucking up the courage to ask out your latest love interest, you spend a magical evening staring 🤩 into each other's eyes, laughing about 'just how much you have in common', flirting over who's going to finish your shared dessert 🍨 and trying to act cool in the face of pure perfection.
You hug, kiss or (god forbid) wave goodbye to your date and skip down the road, imagining what your children might look like and contemplating whether you'd prefer to lay wood flooring or carpet in your first home 🏡 together.
They are perfect, it was perfect, everything is perfect. The moon🌛 and stars🌠 have aligned and all is well in the world. Nothing can possibly go wrong…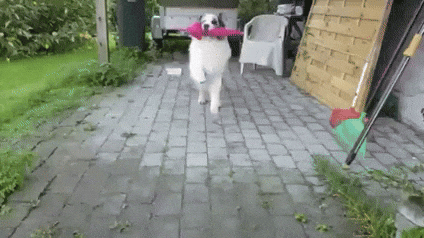 Until you have to follow up without ruining absolutely everything…
Up until now, you've been left to your own devices, haven't you? Composing and rewriting text messages for thirty minutes at a time, risking everything with emojis that don't mean what you think they do (🍆 + 💦, anyone?), in turn jeopardising the chance to pin down a second date.
Now, you can let huggg do the talking.
We've taken messaging to new heights and have made it possible to send friends, family, colleagues (and prospective lifelong partners you've only just met), real-life gifts in your messages to collect at their favourite restaurants, cafes, bars and now even cinemas.
So, how you gonna do it?
Imagine your date tells you their favourite place to pick up their morning coffee ☕️ is Friska. Perfect, you remember and send them one to collect the morning after your date?
📱 "Bit of a late one last night. Here's your morning coffee on me. I like you a latte, let's do it again soon? x"
Genius 🎓
Or another solid tactic is to boost their ego with something delicious like a Crosstown Doughnut.
📱 "After last night, I doughnut 🍩 think we should leave it too long before going out again. You free next weekend? Until then here's something sweet on me x"
Lothario of the highest order.
huggg isn't just a messaging app, you see. If you use it wisely, it's a relationship facilitator. A key 🗝 to improved friendships, love lives and everything in between. It's a way to avoid awkward chat over text message and get to the root of what you're trying to say – be it 'I'm thinking of you', 'I had a good time' or simply just 'hello' – with food🍜 drink 🍻and movies 🎟
We already know people love huggg for sending pick me ups, but not many have cottoned on to its ability to secure that second date. So why not be the first to impress with a 'morning after the night before' huggg?
Just make sure you actually take their number, though. Otherwise, you're screwed.